The first domestically built 5.6m PF-EG automatic high-speed jumbo roll slitting rewinder delivered to Taisheng Group started successfully
16-01-2021
The first domestically built 5.6m PF-EG automatic high-speed jumbo roll slitting rewinder delivered by Baosuo Enterprise Group to Taisheng Group started successfully
Recently, Baosuo Enterprise Group delivered a 5.6-meter-wide PF-EG automatic high-speed jumbo roll slitting rewinder to Taisheng Group. Taisheng Sheng Group is one of the partners that Baosuo Enterprise Group attaches great importance to and pays attention to. The two parties have launched many in-depth cooperation in the field of household paper. This time, the first domestically built PF-EG automatic high-speed jumbo roll slitting rewinder with a width of 5.6 meters started successfully, which once again embodies the concept of mutual trust, mutual benefit, and win-win cooperation. It is believed that with the support of this machine and the ultimate services provided by Baosuo Enterprise Group, the industry position of Taisheng Group will be further consolidated and strengthened.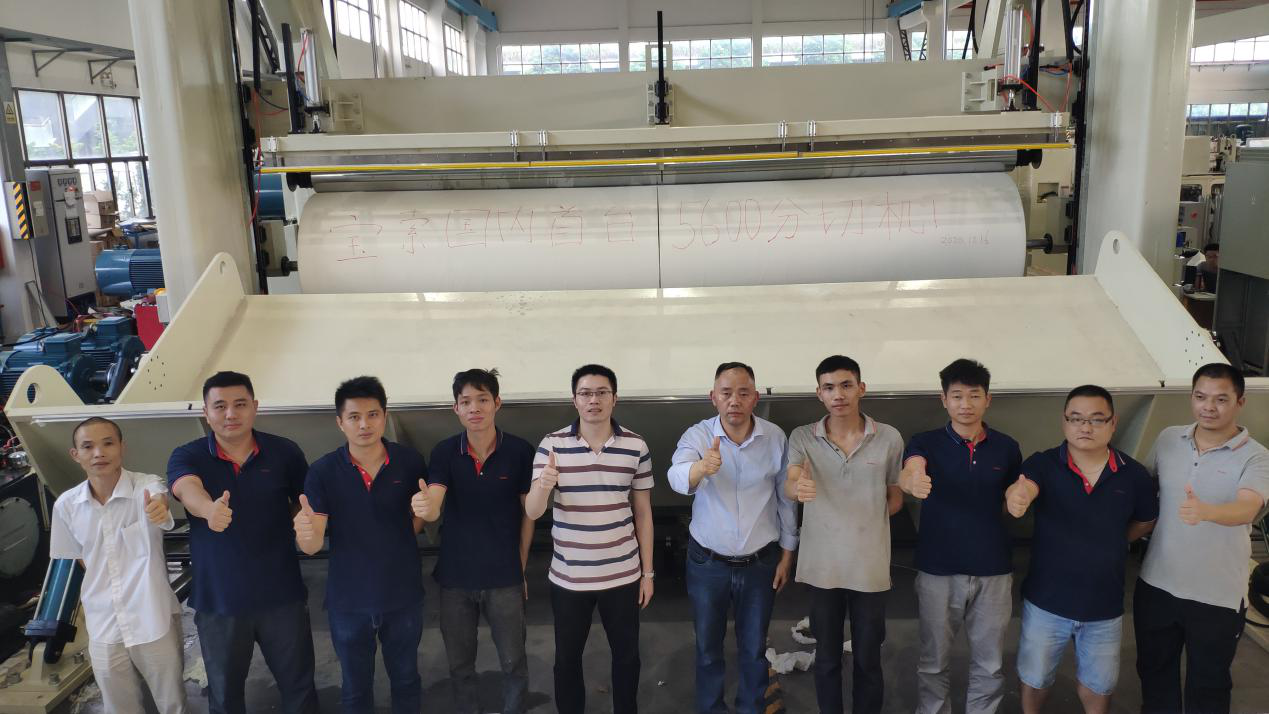 (Delivery site of Baosuo Enterprise Group)
Baosuo Enterprise Group is the first domestic enterprise to launch the 5.6-meter high-speed slitting rewinder. According to the project chief engineer of Baosuo Enterprise Group, the PF-EG launched this time is developed and improved on the basis of the original PF-FB model. The new model is more mature and the quality is more reliable. And it is an unconventional high-speed slitting rewinder which breaks the technological monopoly of foreign counterparts in this field, and greatly improves the competitiveness of domestic slitting machines in the international market. At the same time, this model has also achieved remarkable results in reducing comprehensive energy consumption, improving product stability and operating safety. It adopts full hydraulic control on rewinding, with high-precision on final product diameter and paper length. With a design speed of 1000 m/min, which can bring higher economic benefits to users!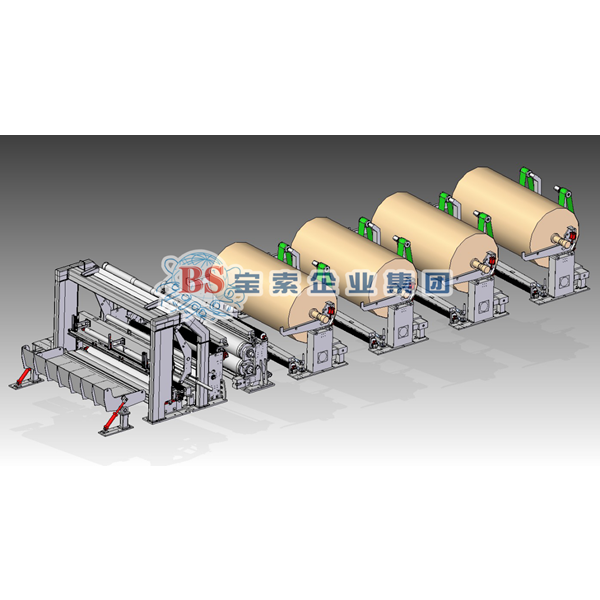 (5.6m PF-EG automatic high-speed jumbo roll slitting rewinder provided by Baosuo Enterprise Group)