Baosuo Enterprise Group attended two exhibitions, Asean Paper Bangkok 2023 & Tissue Me 2023
12-09-2023
Professional exhibitions are one of the best ways for brands to expand their markets. In order to further expand the global market and enhance brand influence, Baosuo Enterprise Group participated in two major exhibitions, the Asean Paper Bangkok 2023 in Thailand and the Tissue Me 2023 in Egypt, and held on-site consultations with customers.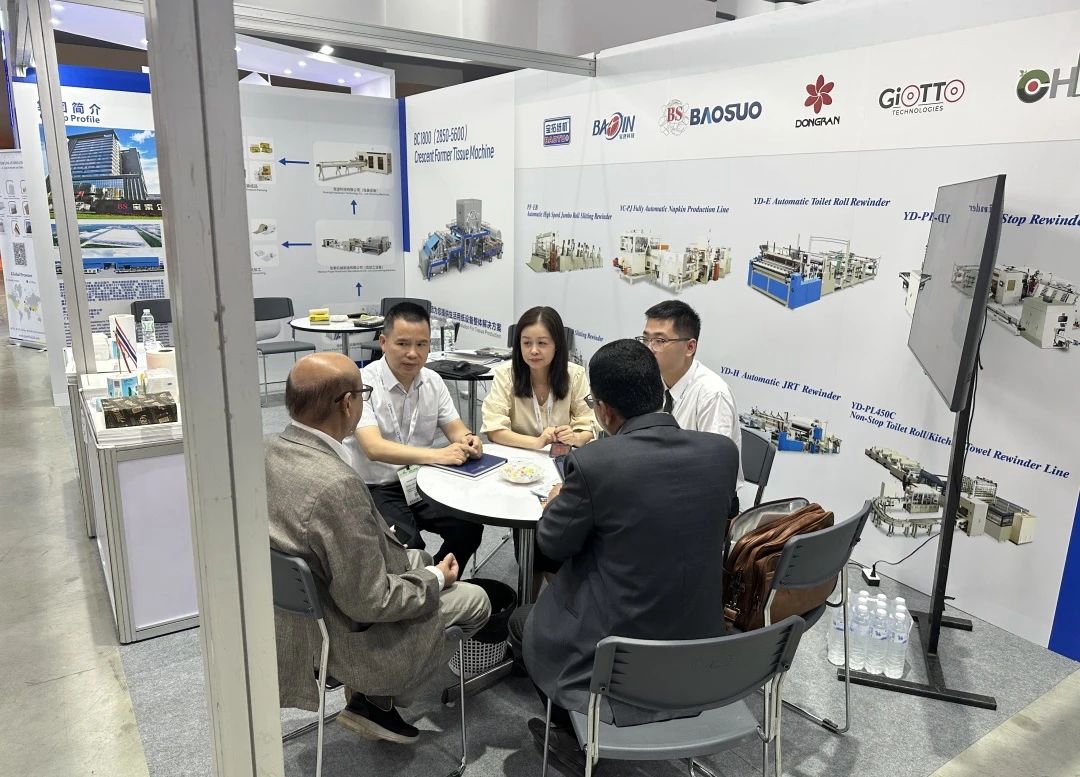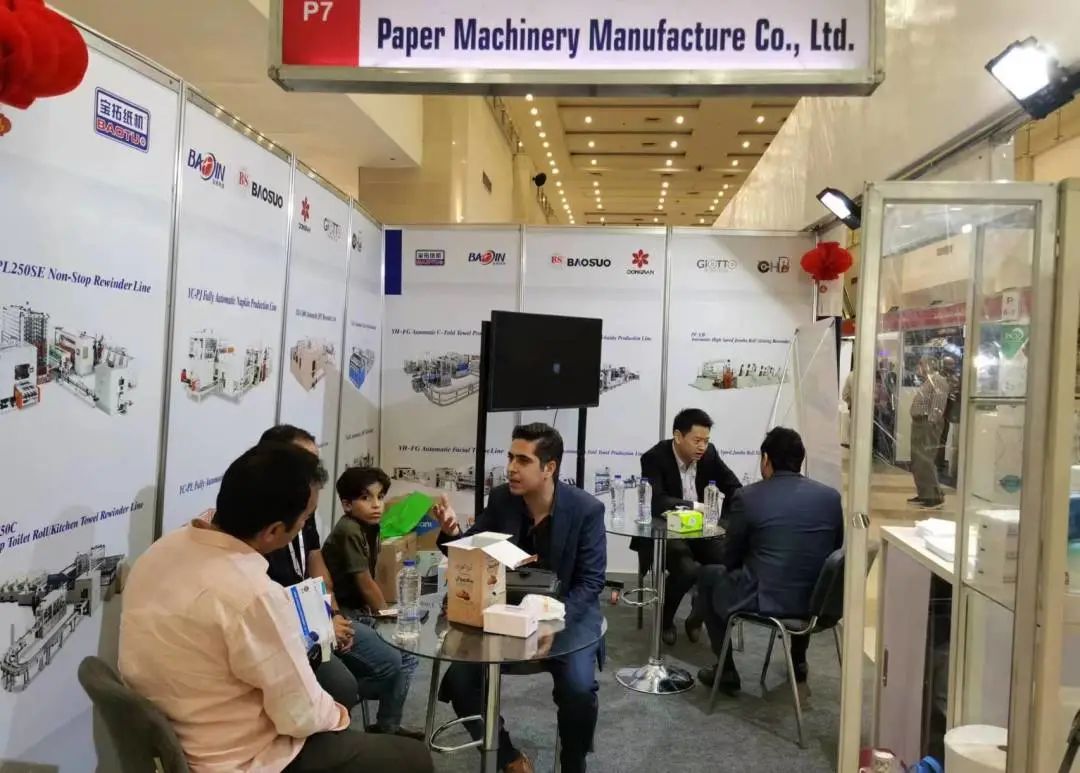 Asean Paper Bangkok
Asean Paper Bangkok is a regional event, covering all dimensions of the pulp and paper industry. The event emphasizes the potential of Asean for this industry from upstream to downstream. At the exhibition, Baosuo team combined the current situation of the household paper market and consumer habits to make personalized solutions for tissue intelligent equipment for each customer. In addition, they introduced the innovative and environmentally friendly technology "Multiply knitting embossing and glue free lamination", which was recognized by many customers.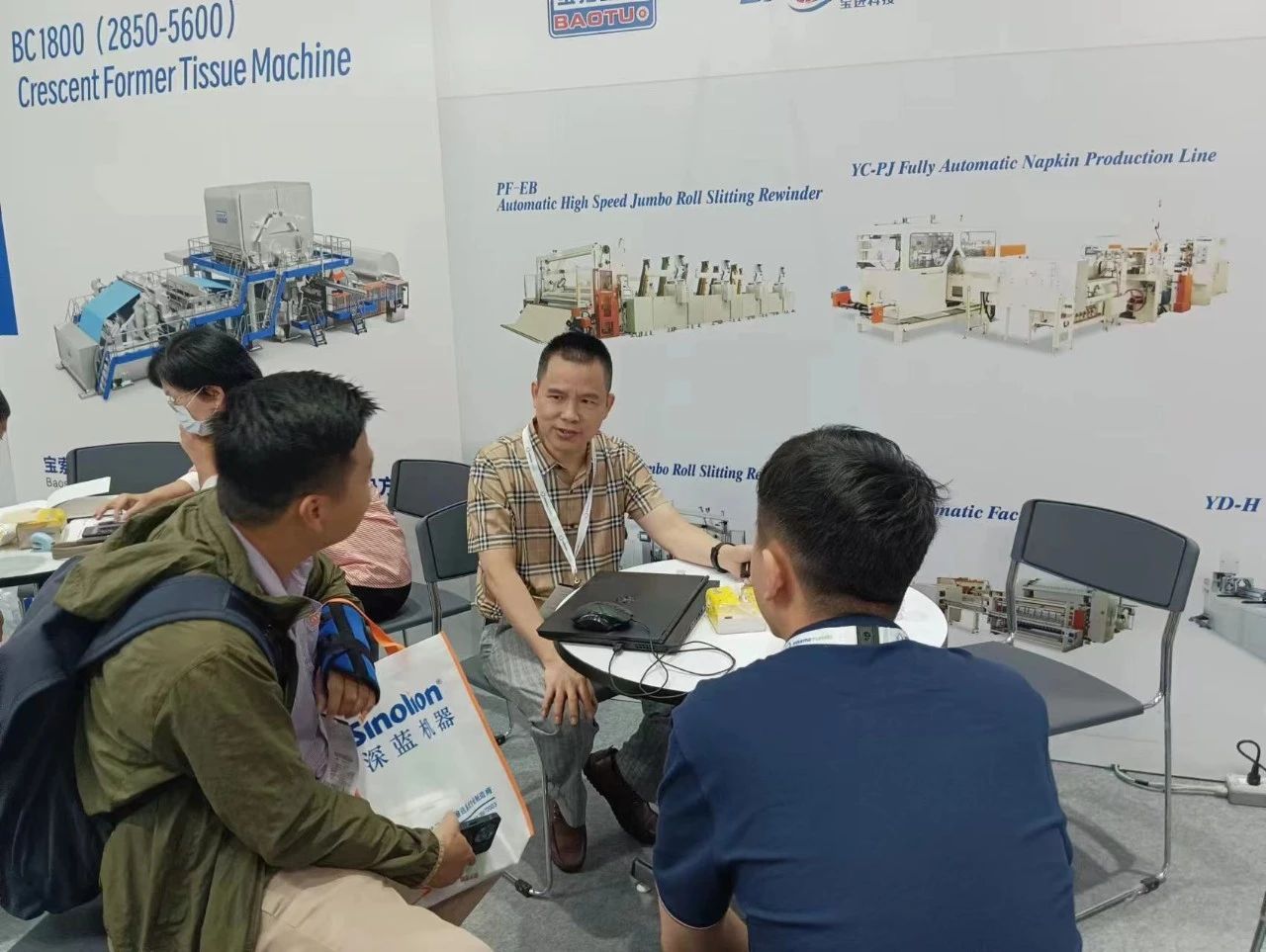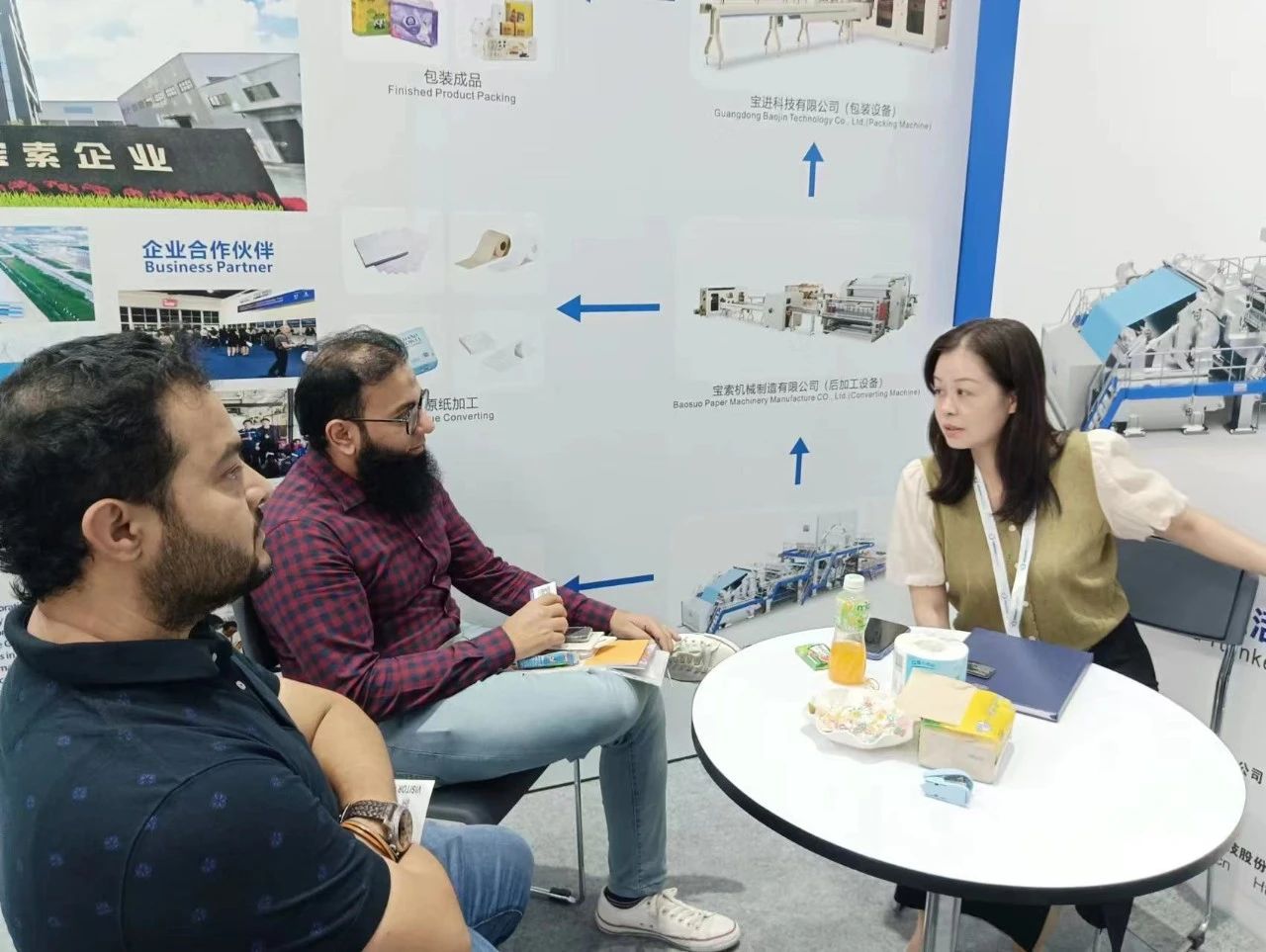 TISSUE ME
Driven by a rapid development of tissue paper and converting industries, the TISSUE ME exhibition has become the professional event for the tissue and related industries in Africa and the Middle East.
During the exhibition, Baosuo's sales team provided detailed answers to each customer on a series of issues such as capacity optimization and supporting equipment. They also introduced the advantages of our turnkey solution for tissue intelligent equipment and the latest facial tissue production line.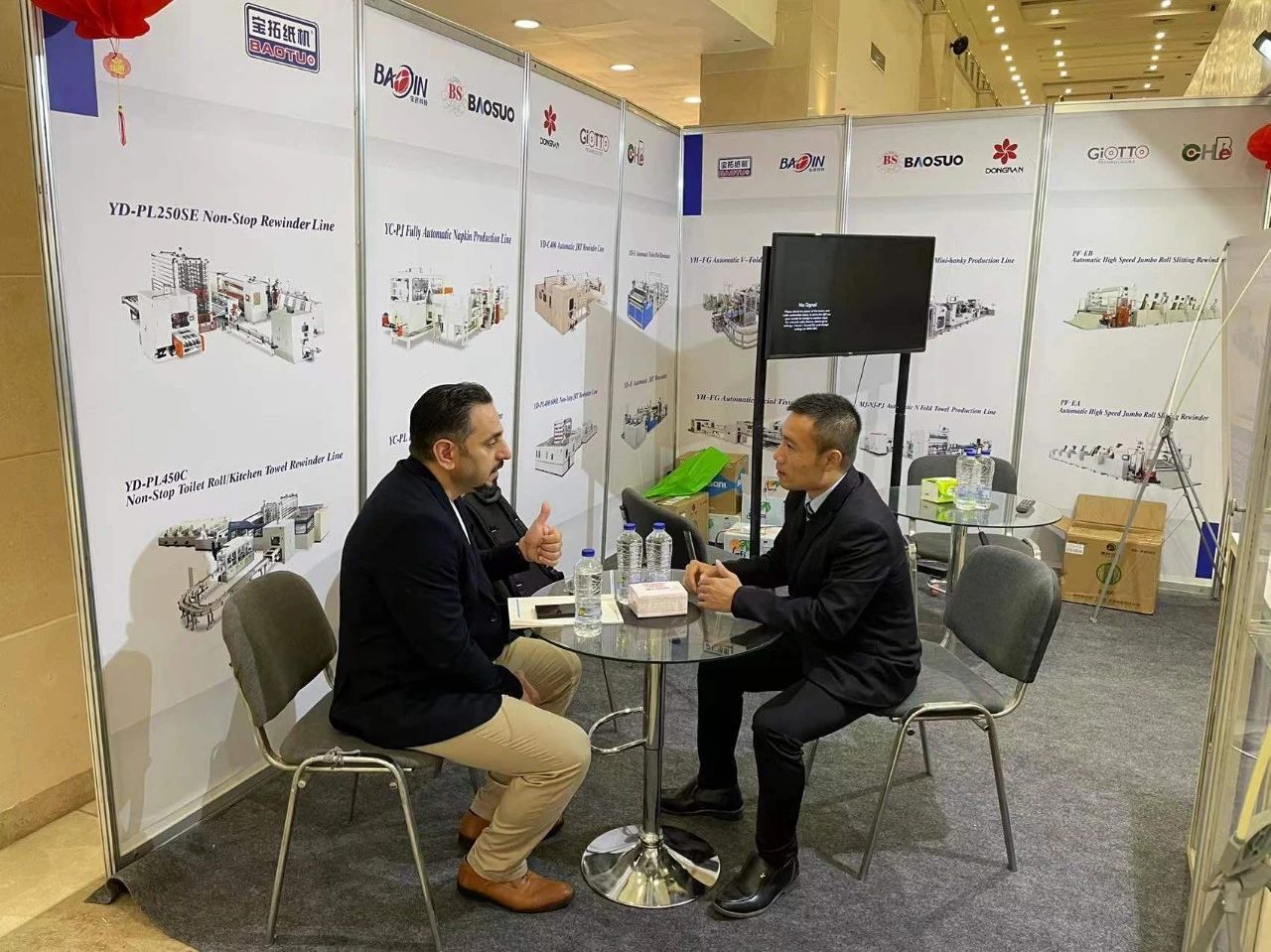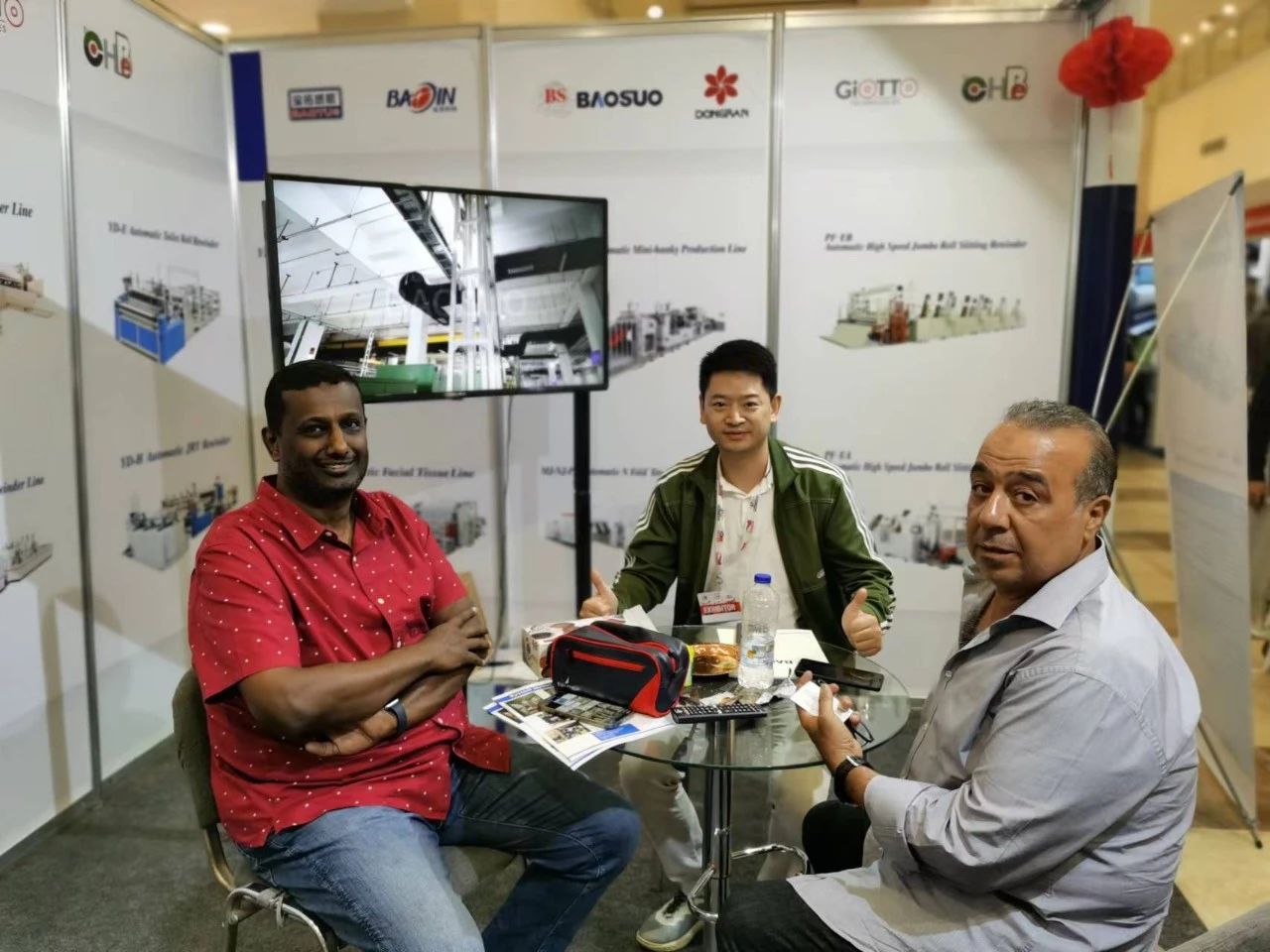 Baosuo Enterprise Group has always been committed to providing global customers with turnkey solutions for tissue intelligent equipment and showing the world the power of Made in China. In the future, we will adhere to the business philosophy of "Concentricity, Conexistence and Perpetual Innovation" and provide our customers with more high-quality and efficient solution and equipment, as well as better services!