Dezhou Shenggang Paper and Baosuo Enterprise Group signed two Baotuo paper machines in cooperation
22-10-2020
Dezhou Shenggang Paper and Baosuo Enterprise Group signed two Baotuo paper machines in cooperation
On October 17, 2020, Dezhou Shenggang Paper and Baosuo Enterprise Group signed 2 sets of Baotuo BC1300-3600 Crescent Former Tissue Machine. And this project is the main equipment of the 150,000 tons household paper project of Dezhou Shenggang Paper. Besides, this is the second collaboration on the basis of the cooperation in the paper converting project with an annual output of 100,000 tons of high-end household paper signed in July this year.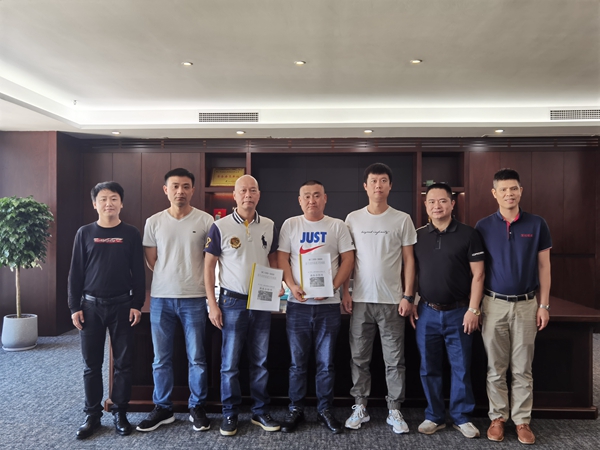 Baotuo BC1300-3600 Crescent Former Tissue Machine is one of the best-selling products of the Baosuo Enterprise Group. This Crescent Former Tissue Machine is mature and stable with an outstanding performance on energy consumption, and the finished paper is of good quality.
Dezhou Shenggang Paper is located in Qingyun County, Dezhou City, Shandong Province. The total investment of this project is 800 million yuan, covering an area of 130 acres and a total construction area of 55,500 m2. After the completion of the project, it is estimated that the annual output of high-grade household paper can reach 150,000 tons. In the future, when the paper converting project is put into production, it will definitely enhance and enrich the product structure and product quality of Shengang Paper, thus helps to usher in new development opportunities.