Pengzhou Daliang Paper Mill and Baosuo Enterprise Group renew the second Baotuo paper machine
23-11-2020
Pengzhou Daliang Paper Mill and Baosuo Enterprise Group renew the second Baotuo paper machine
On November 20, 2020, Pengzhou Daliang Paper Mill and Baosuo Enterprise Group signed the second phase of the 20,000t high-end household paper general contract project. The paper machine signed this time is the same model as 1# Baotuo Paper Machine in Daliang Paper Mill, model BC1300-2850, with a design speed of 1300m/min and a width of 2850mm. It is one of the main models of Baotuo paper machine.
It is reported that Pengzhou Daliang Paper Mill 1# Baotuo paper machine has been started up in July 2020. Since the start-up, the stable, reliable, energy-saving and efficient performance of Baotuo equipment and the meticulous service of Baotuo Company have been affirmed and recognized by customers.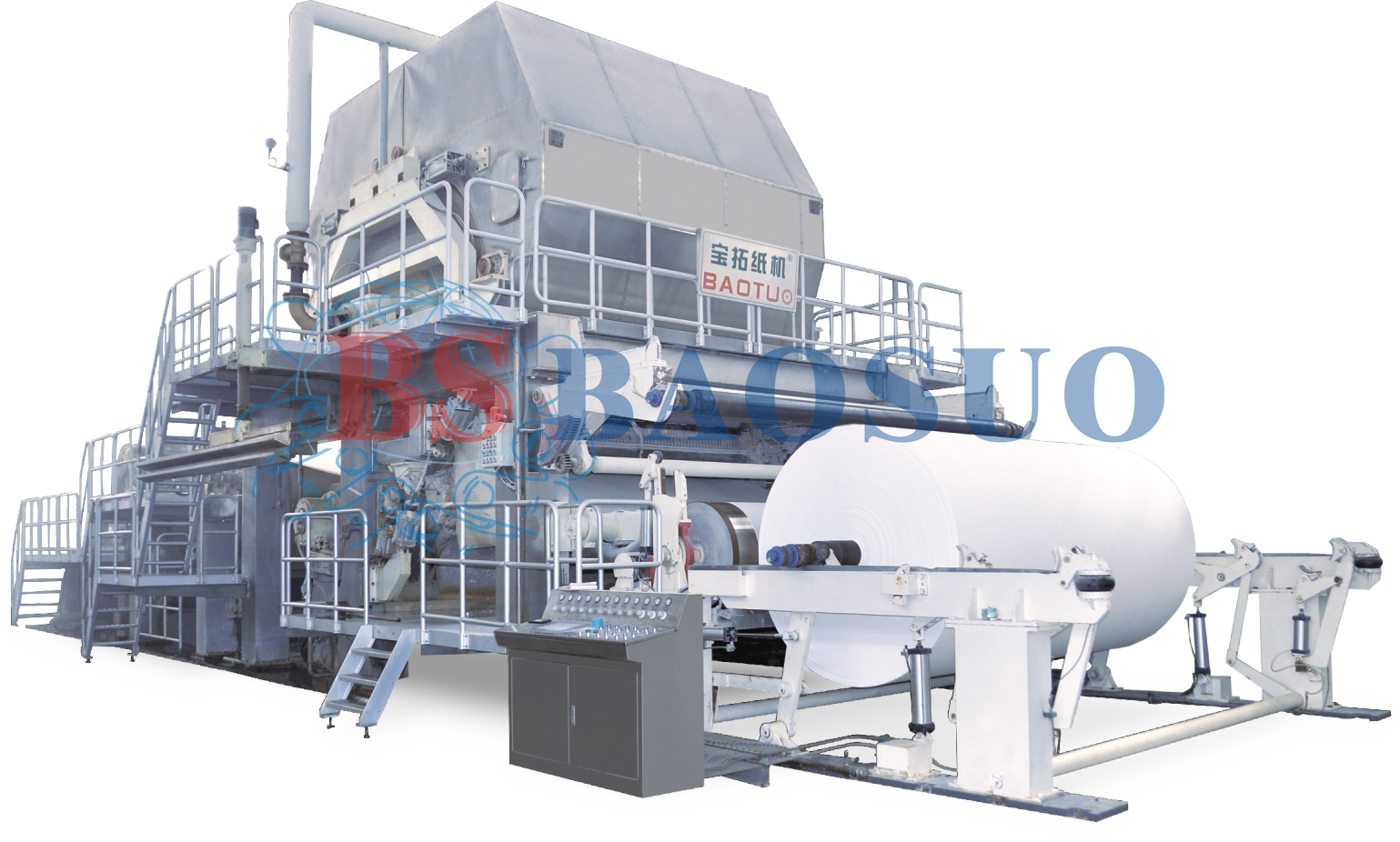 Founded in 2002, Pengzhou Daliang Paper Mill is a private household paper production enterprise integrating papermaking, paper converting and product sales. Weibang Paper, a paper converting company established by Daliang Paper Mill, mainly produces six series of products: Nuoman, Soft Skin, Gelian, Zhenxue, Dingcai, and Classic Nostalgia. Baotuo Paper Machine and Pengzhou Daliang Paper Mill will collaborate closely to continuously optimize product quality, thus to meet customer needs and provide customers with products of excellent quality and reasonable price.