China Mini-Hanky Production Line sale quotes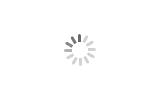 Fully Automatic Mini-Hanky Production Line
1.Stable production speed up to 1200 sheets/min, with printing unit, 1/4 folding;
2.High automation, opto-mechatronics control technology, and automatic stop when tissue winding around embossing roll;
3.Steel to paper embossing roll with pneumatic pressurization function. Double embossing unit, steel to rubber and steel to felt embossing rolls are optional;
4.Two colors close chamber printing unit. Optional: ordinary printing unit by ink vibrator, or one color printing.
5.Main transmission parts and folding unit with safety cover;
6.Application to various raw paper, and napkins with various specification and grades.
MJ-PL Fully Automatic Mini-Hanky Production Line
Min. Order: 1
Payment term: T/T
Delivery time: 2 ~ 6 months
Shipping port: Foshan
MJ-PL

Model

MJ-PL150

MJ-PL250

Backstand

2 sets




Width of jumbo roll

205 ~ 210 mm

420 mm

Tolerance

205 mm × 208 mm ± 1.5 mm

203 mm × 208 mm ± 1.5 mm

Diameter of jumbo roll

Max. 1500 mm




Jumbo roll core inner diameter

76.2 mm




GSM of raw paper (2 ply)

18 ~ 20 g/cm²

17 ~ 18 g/cm²

GSM of raw paper (3 ply)

13 ~ 26 g/cm²

14 ~ 16 g/cm²

GSM of raw paper (4 ply)

12 ~ 14 g/cm²

12 ~ 14 g/cm²

Finished product's diameter

(72 mm × 53 mm × 25 mm)

±2

± 1.5 mm

Finished product's diameter

(110 mm × 53 mm × 25mm)

±2

± 1.5 mm

Design speed

1300 sheets/min

2500 sheets/min

Production speed (3 ply)

1200 sheets/min

2300 sheets/min

Paper feeding system

BST web guiding system

Embossing device

Pneumatic calendaring, steel to steel embossing

Packing sheet

10 or 8 sheets/bag

10 sheets/bag

Packing film orientation

Electrical control

Packing film thickness

0.04 ~ 0.05 mm PE or CPP (ATTN: raw material for single pack should be different from medium pack)

Film diameter

380 mm (Max.: 380 mm)

Paper feeder

10 sets linkages

Packing sealing

Heat sealing 220 V, 1000 W

(150 mm × 180 mm × 2 pieces)

(30 mm × 1100 mm × 2 pieces)

Design speed

130 bags/min

(10 sheets/bag)

250 bags/min

(10 sheets/bag)

Production speed

120 bags/min

(10 sheets/bag)

230 bags/min

(10 sheets/bag)